COMMERCIAL CLEANING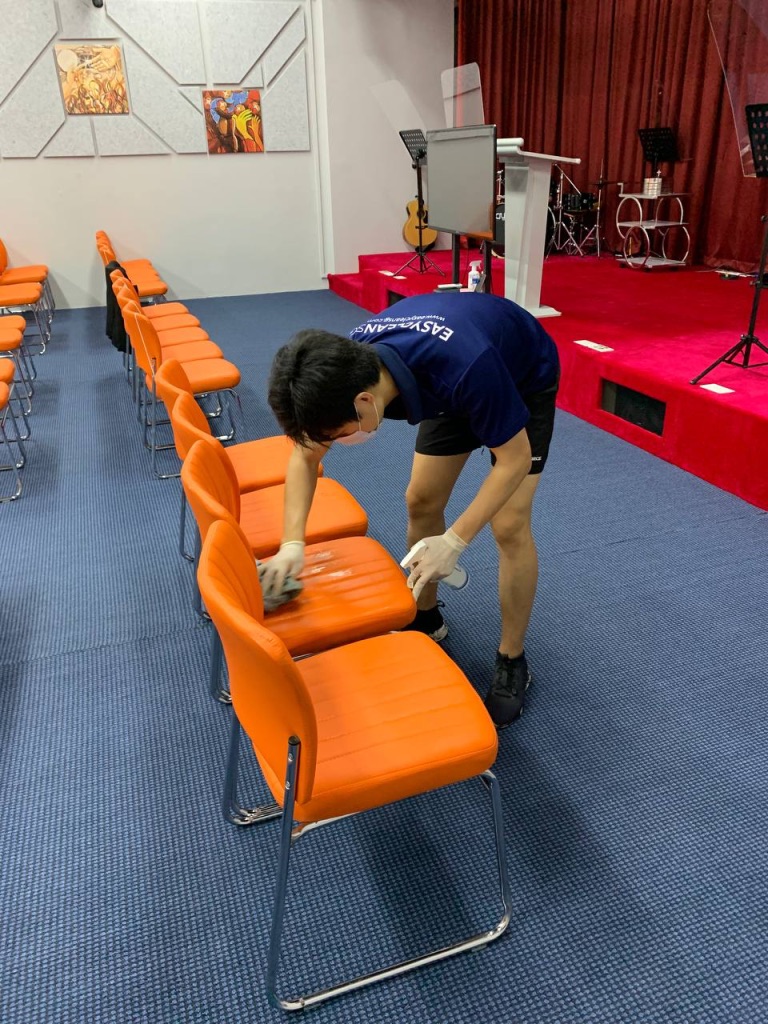 For establishments like F&B, offices, gyms, schools, retail, tuition centres, clinics, warehouses and central kitchens.
GENERAL CLEANING
Basic and regular cleaning to keep your employees and customers happy and safe. 😊
🌟 Wipe Down Exterior Surfaces: Biodegradable, alcohol-free, contains active ingredients recommended by NEA and non rinse disinfectant used, with sufficient contact time, to wipe down and disinfect all exterior surfaces. Wipe down is still the recommended method for disinfecting. Read more: https://www.nea.gov.sg/our-services/public-cleanliness/environmental-cleaning-guidelines/advisories/advisory-on-surface-cleaning-and-disinfection-for-covid-19
🚽 Toilet Cleaning and Disinfecting: Hospital-grade toilet cleaner used and wipe down all exterior surfaces.
🖼 Windows and Grills: All tight corners are being vacuum up. Clean and disinfect to ensure no dust, no watermark and stains left behind.
🧹 Mopping and Vacuuming: All tight corners of the premises fully vacuum up using commercial-grade vacuum machine with interchangeable accessories. Floral floor cleaner disinfectant used to mop and disinfect.
🌫 Ceiling and Wall Dusting: Visible dust will be removed by dusting downwards.
🚮 Light Trash Disposal: Dispose of trash found in the rubbish bin.
All of our cleaning packages are customisable.
AVAILABLE FOR MONTHLY/WEEKLY/QUARTERLY

DEEP CLEANING
Deep cleaning from ceiling to floor. Leave the time consuming and draining activity to us to keep your employees and customers healthy. 😍
🏠 Includes scope of work from General Cleaning
🧽 Single-Disc Scrubber: Maximum effective performance for scrubbing, remove dirt and stains, degreasing and disinfecting capabilities. For areas with sufficient space only.
🍳 Kitchen and Pantry Cleaning, Disinfecting, Degreasing: Recommended for F&B establishment and office. Wipe down exterior surfaces, empty interior furniture, degreasing kitchen appliances (stove, hob, hood, counter-top).
💨 Steam Wet Extraction: Upholstery and carpet cleaning. Remove dirts and chemical particles trapped in the carpet and fabric material furnitures like chairs, blinds and curtains.
🌪 Sanitising and Disinfecting: Read more: https://www.easycleansg.com/pages/sanitising-and-disinfecting
📦 Shifting Light Weight Furniture
All of our cleaning packages are customisable.
AVAILABLE FOR ONCE EVERY 6 MONTHS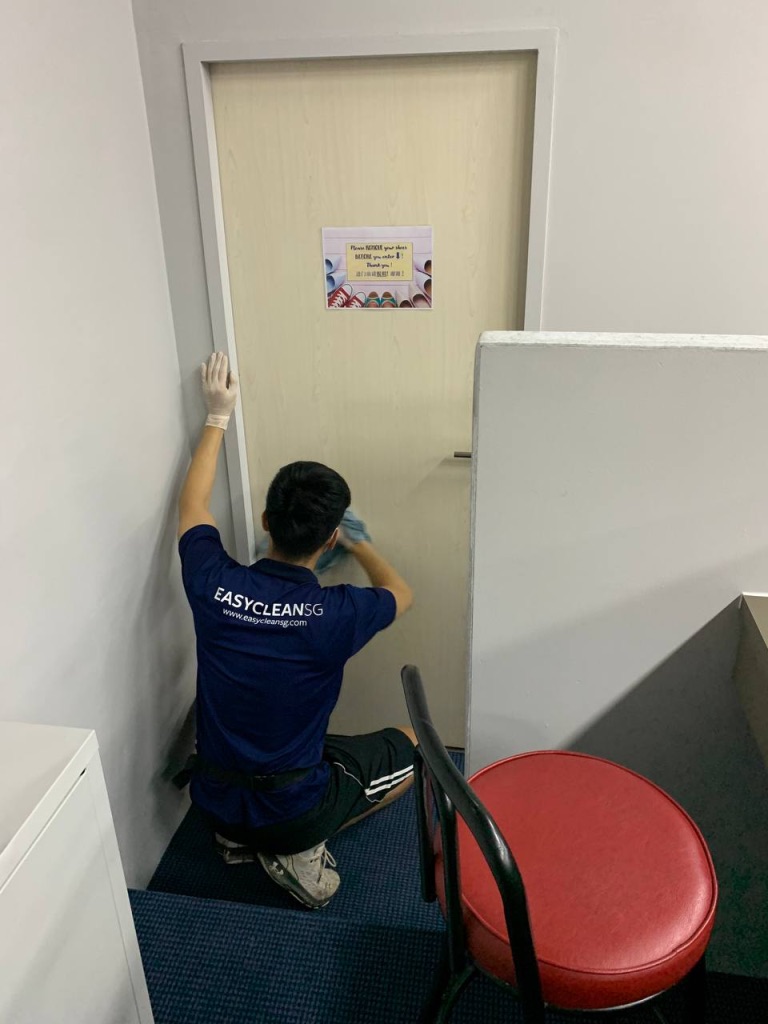 HANDOVER CLEANING
For Landlord, Tenant, Property Agent: Cleaning is crucial when lease ended. Landlords may expect premises to be restored back to its original else penalty may impose to tenant. 😤
🏠 Includes scope of work from Deep Cleaning
💨 Minor Stain Removing: Hospital-grade stain removal cleaner used to remove visible stains.
POST RENOVATION CLEANING
Tedious to clean up the dust and debris after all the renovation? We can help to ease your workload so that you can shift into your dream premises in no time. 😁
🏠 Includes scope of work from Deep Cleaning
❌ All packages do not include adhesive, paint and cement removal, disposal of bulky items off-site, window and door films removal and interior air-con cleaning. ❌

WHATSAPP or CALL US AT (+65) 8875 6476 TO ARRANGE FOR A FREE ASSESSMENT AND QUOTATION.
EASYCLEANSG reserve the right to turn down any services due to unforeseen circumstances that may put our cleaning crews in any harmful or uncomfortable situation(s). Though we strive to provide the best service for our customers, our crews' well-being is of our utmost priority. We sincerely apologise for any inconvenience caused. For more information about EASYCLEANSG's Terms and Conditions prior to the cleaning services, drop us an email at [email protected]